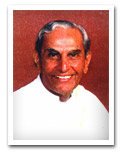 J.P. Vaswani
10 Sadhu Vaswani Path
Pune, India


May the "Sunshine Charities" be blessed by the Lord in service of the poor and they bring sunshine into the lives of many who suffer in this world of tragedy and tears. May they help many to stand on their own feet and earn their livelihood with dignity and self respect.

Around us is the poverty of millions. It is the duty of every one of us to do the best we can to alleviate the sufferings of our indigent brethern.

Our true wealth is the good we do in the world. Our tru savings are what we give away in service of the less fortunate ones.
I pray that the noble work of the "Sunshine Charities may grow more to more, unto the glory of God, in the service of suffering humanity.




- J.P. Vaswani
.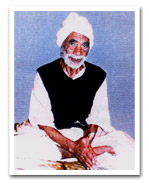 Swami Hirdaham Sahib

"Sunshine Group" has been extending financial help to the poor people who face sudden and unexpected calamities. This is a very pious work as a friend in need is a friend indeed.
The Group brings soothing sunshine in the form of the help for miserable persons, shiverign with unbearable cold of the sudden eventualities. Blessings of the pacified -ould of the afflicted are worth more than all the riches of the world.
I pray the Almighty to strengthen hands of the Group for the noble cause.


- Hirdaham